Restaurant and café
At the museum Nordiska museet on Royal Djurgården in Stockholm, you can enjoy food and drinks in the restaurant in the Great Hall or in a cosy café and bar in the backyard.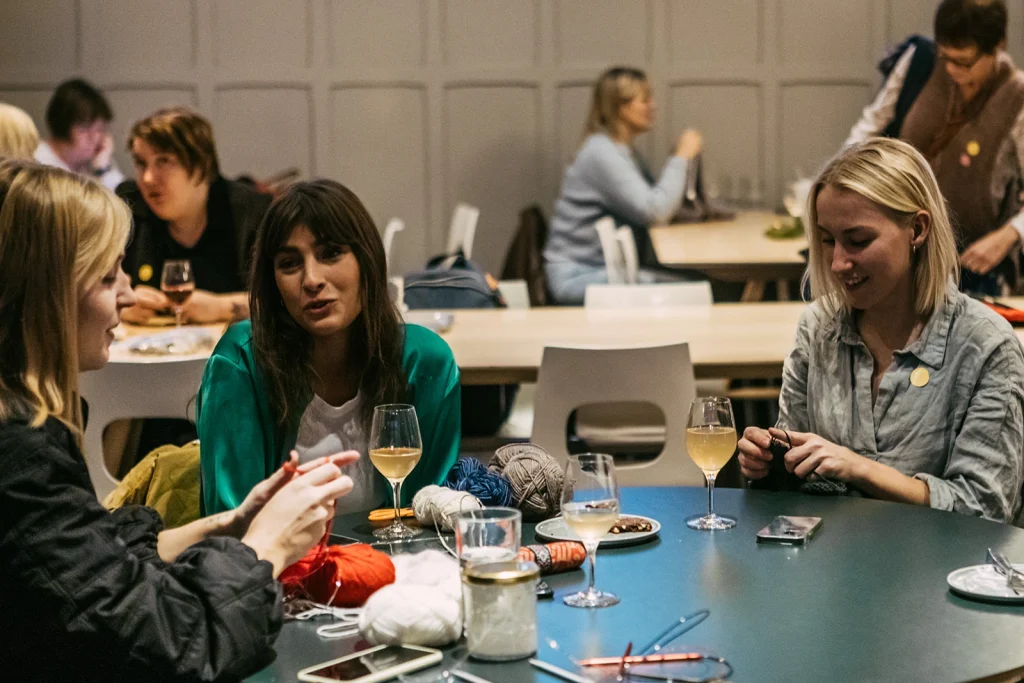 Our restaurant in the Great Hall
Enjoy home cooked meals, freshly baked bread and pastries in a palatial setting in the Great Hall. We serve lunch daily between 11 am–3 pm. You have at least four dishes to choose from. We are fully licensed and offer vegetarian, lactose and gluten-free options. For the kids, we also have Swedish meatballs or pancakes with jam and whipped cream.
Open daily 10 am–5 pm.
Have a real Swedish "fika" or perhaps a drink
Have a real Swedish fika (traditionally a short break with a coffee and a soft cake or cookie) with us! Enjoy organic coffee, tea, pralines and chocolate, cookies, buns and pastries. We also serve smoothies and juices, fruit salads and yoghurt with fresh berries.
If you prefer to have a drink, we are fully licensed to serve alcohol or if you prefer a non-alcoholic option.
Welcome to Café Lusknäppen in our backyard
In the backyard of Nordiska museet is a beautiful little brick building. In the early years of the museum it was named "Lusknäppen". It is now our cosy café and bar.
We are open Sat–Sun 11am–5pm serving salads, sandwiches, coffee, pastries, cool drinks and ice cream. Have a seat inside or sit down in the outdoor area under the foliage of the lime trees. We also offer wine, beer and non-alcoholic options.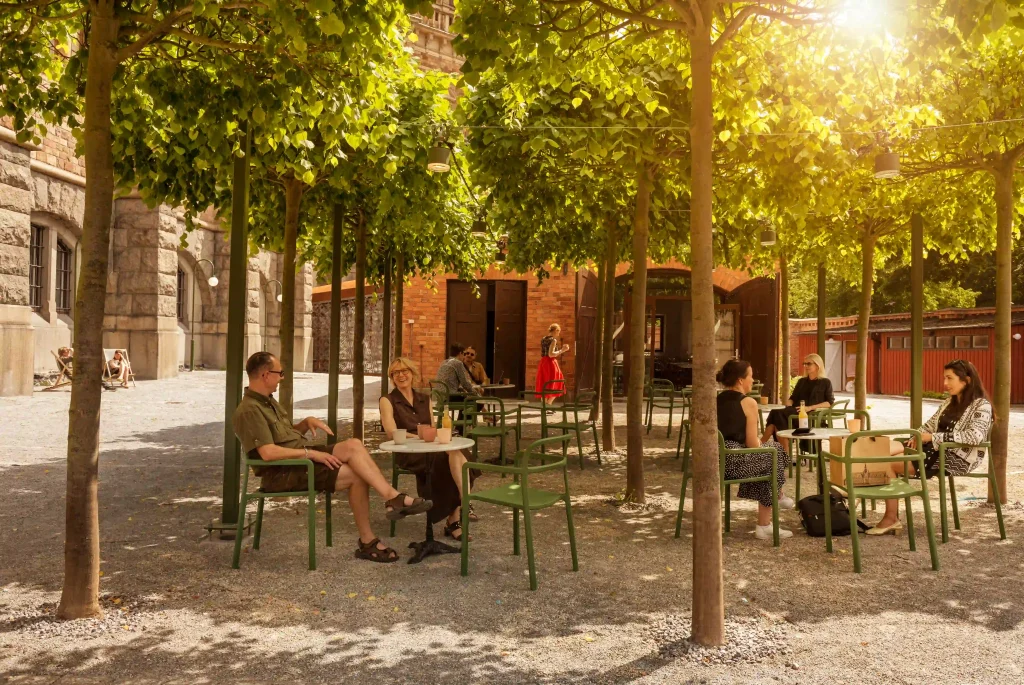 The restaurant and café at Nordiska Museet is a member on the network Sustainable restaurants.