Museum shop
The museum shop at Nordiska museet offers a unique range of everyday goods and crafts from the Nordic countries. Welcome to our shop on Royal Djurgården in central Stockholm! 
Crafts, decorations, flavours and treats, classic children's books, vintage items – our museum shop offers both favourites and exciting new arrivals from the Nordic region.
Treat yourself to something delightful, find a lovely gift or explore our books, postcards and posters. We are located on level 1 at the museum on Royal Djurgården in central Stockholm.
Our regular assortment includes
Berch Collection Series: Notebooks, prints, and postcards inspired by a unique pattern treasure from the collection.
Nordic Flavours: Sweets, oils, spices, juices, jams and marmalades.
Artur's Bazaar: Our vintage corner features props from the attic storerooms, and items purchased or crafted in the museum's workshop for use in exhibitions or projects over the years.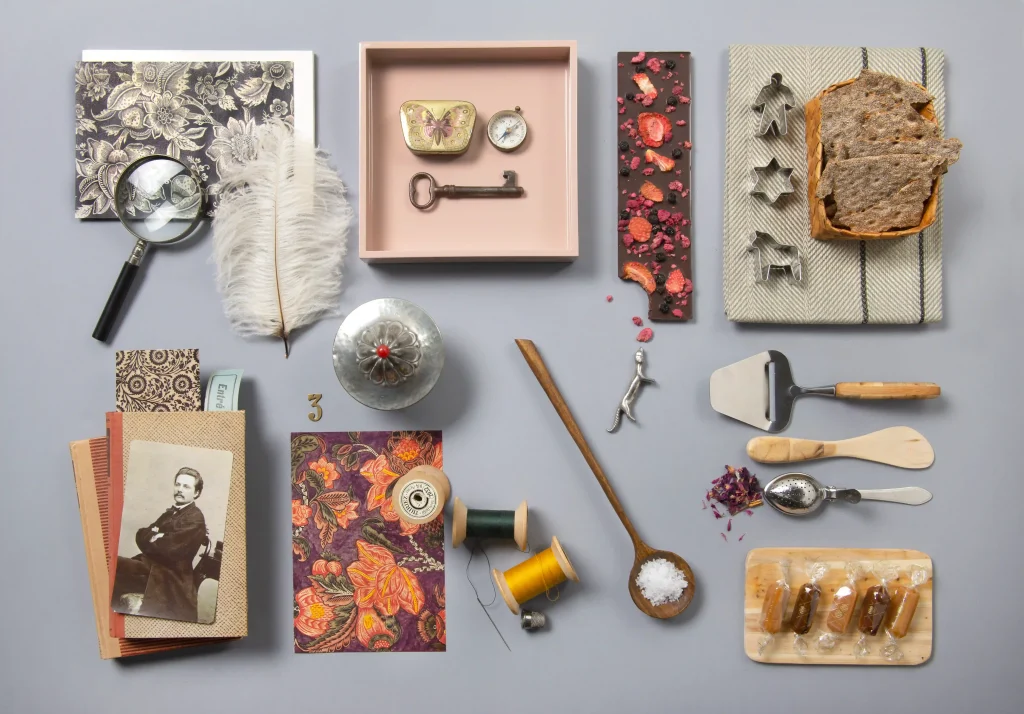 We also offer knitted items and garments in upcycled designs.
Nordiska museet's Anniversary Collection
We are celebrating our 150th anniversary with an exclusive designer collaboration. Alexander Stutterheim, in partnership with the Nordiska museet, interprets four knitted items from our collections.
The Anniversary Collection consists of a wool hat, scarf, wool socks, and gloves in the museum's colours burgundy, fire red, chalk white, and grey. The collection also includes a large blanket made of organic Öland wool.
No, you're welcome to visit our museum shop and restaurant without paying admission.
Phone: 46-8-519 546 26
Instagram: send a direct message and follow us at @nordiskamuseet_butik