Explore
Our collections of real objects, images and stories reflect the people and life in Sweden and the Nordic region. Dive into a unique treasure trove of voices and memories with us.
Our collection boasts authentic objects used by people, often with a story of who, where, and when. Pictures and photographs capture moments from urban and rural life, both mundane and festive. Unique cultural-historical environments span various eras and social classes.
The archive pulses with life: we preserve thoughts, dreams, folklore, daily struggles, love, and sorrow in written stories and memories. They speak volumes about life and living in the Nordic region, from present day and all the way back to the 16th century.
Turn to history
Today, Nordiska museet's collections constitute a unique treasure from Swedish and Nordic cultural heritage, comprising around 1.5 million objects (mostly from Sweden but also from other Nordic countries and, to a lesser extent, the rest of the world), 6 million images, and thousands of stories.
But we constantly look forward.
We continue to collect and document the present. In our digital collections, people can share their own stories with future generations. And the management of our collections is everlasting. So – welcome to Nordiska museet, we invite you to turn to history.
Objects from Common People and Famous Individuals
The museum's founder, Artur Hazelius, began collecting objects in 1872. A network of volunteers, whom Artur called "acquirers," or collectors, assisted him.
Initially, the focus was on folk culture: costumes, clothing, and everyday items that belonged to ordinary people, such as furniture, tapestries, tableware, and cutlery. But the collections also include bark bread and disposable plates. Among the oldest objects is a remarkable cube chair from Norway, carved from a tree trunk in the 1500s.
Later, the museum also gathered mementos from famous individuals. Carl Linnaeus's magnifying glass, Carl Michael Bellman's musical instruments, August Strindberg's Occult Diary, keepsakes from opera singer Jenny Lind, and clothes belonging to Axel von Fersen and Olof Palme are some examples.
Further on, items from higher social classes were also collected, such as Årstafrun Märta Helena Renstierna's famous diary, Gustaf Banér's pendant that he gave to his daughter before he was beheaded at the Linköping Bloodbath in 1600. There's also a chair where Gustav III might have slumped after being shot at the opera.
Among the objects, there are also many related to Sami culture and history. This was an area of early interest to Hazelius, as part of the museum's ambition to collect from the Nordic regions.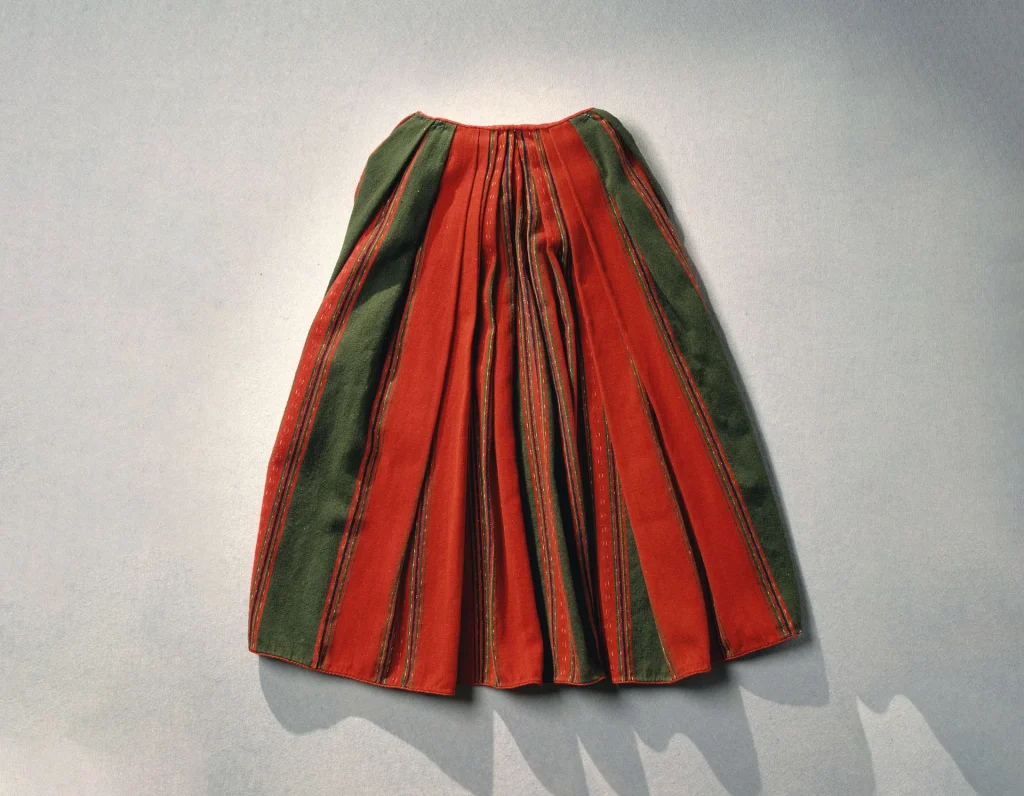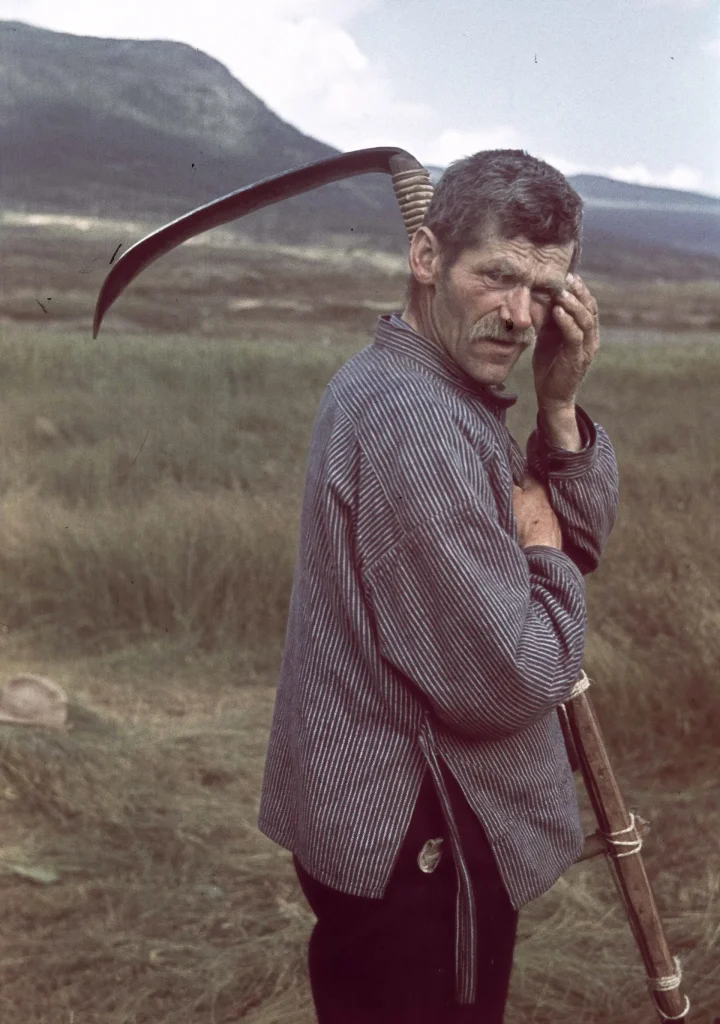 Images, Photography, Film and Field Surveys
Since its inception, the museum has also collected photography, art, postcards, and prints, as well as produced films and received films as donations. We have conducted fieldwork, photographic documentation, and so-called village surveys, resulting in records, descriptions, drawings, photographs, and maps.
In recent decades, we have acquired or received extensive individual photographic archives and collections from companies, associations, and institutions as donations.
Photographers such as Kerstin Bernhard, KW Gullers, Gunnar Lundh, and Gösta Glase are among those whose archives are housed in our collections. These images reflect the museum's activities and, at the same time, Sweden's development from an agrarian society to an industrial nation.
Explore our photographic collections on Digitalt museum.
Stories and Folklore in the Archive
Already in the 1870s, Artur Hazelius laid the foundation for the archival collections. The intangible cultural heritage is preserved in archival documents related to people's lives, work, and environments: sketches, letters, manuscripts, folklore recordings, guild records, photographs, account books, diaries, and drawings.
The archive is largely based on the museum's own research and collections. However, we also have individual archives that have become part of the museum, subject-specific collections, and documents related to the museum's own history.
Books, Magazines, Recipes, and Catalogs in the Library
Our museum library on Djurgården collects literature related to cultural history after the year 1500. Important areas include ethnology, costume history, crafts, food and drink, and Swedish topography. The book collections also reflect the museum's work, exhibitions, and research over the years.
An exciting part of the library is our extensive collection of fashion journals and magazines from the 18th century to the present day. We also have a unique collection of product catalogs related to home furnishings, consumer electronics, and fashion.