Härkeberga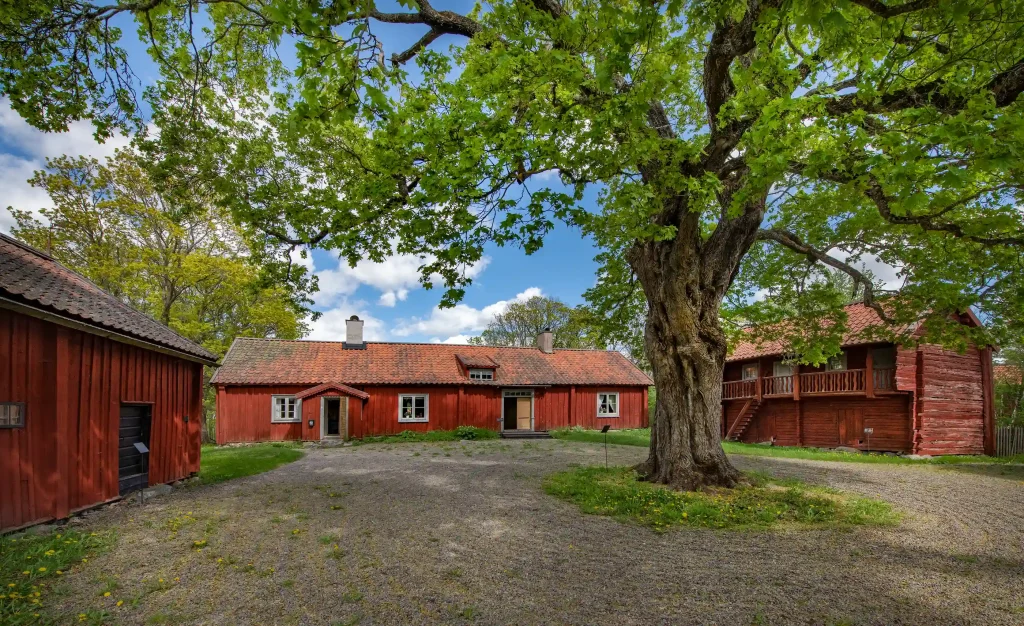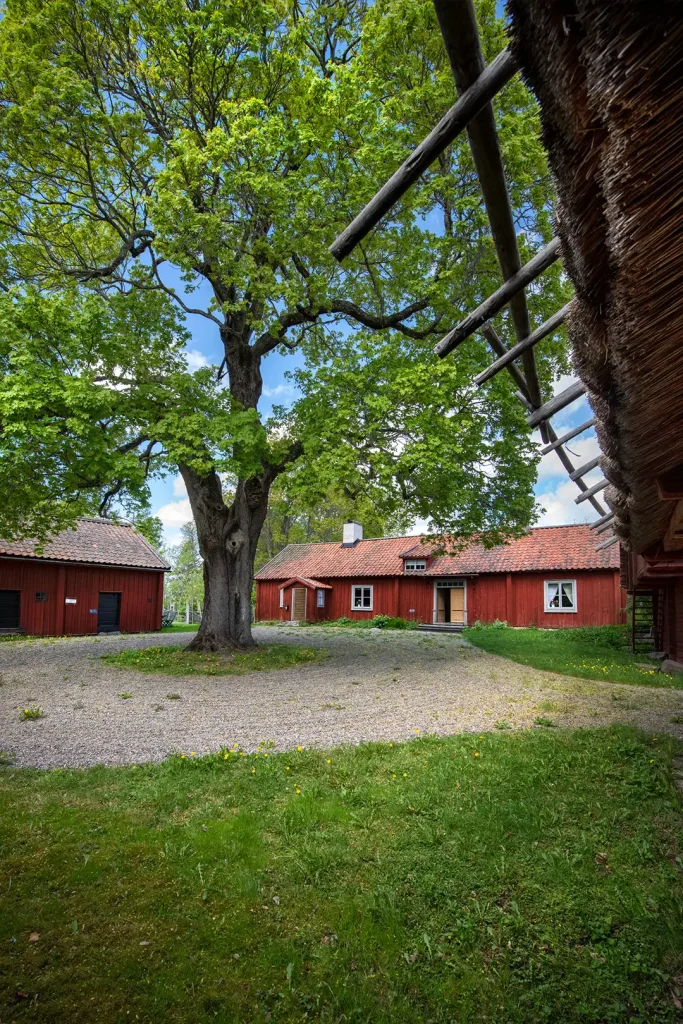 Welcome to Härkeberga curate's residence, one of Sweden's oldest parsonages, just a one-hour drive from Stockholm. Step into a typical central Swedish farm, with a total of 17 red timber buildings. Find out how a curate and a congregation in a church village lived in the 1840s.
A typical farm from central Sweden
Step into a typical central Swedish farm, with a total of 17 red timber buildings dating from the late 1600s to the early 1800s, almost all retain their thatched roofs. Across the courtyard stands the range of sheds separating the residential buildings from those where the animals lived, the dwelling house from the byre. This setup is typical of central Swedish farms.
In those days, it was natural for a curate to be a farmer as well. In the middle of the farm stands a huge maple tree, the "guardian tree", which is said to bring the family good luck and, in practical terms, protected the buildings from lightning.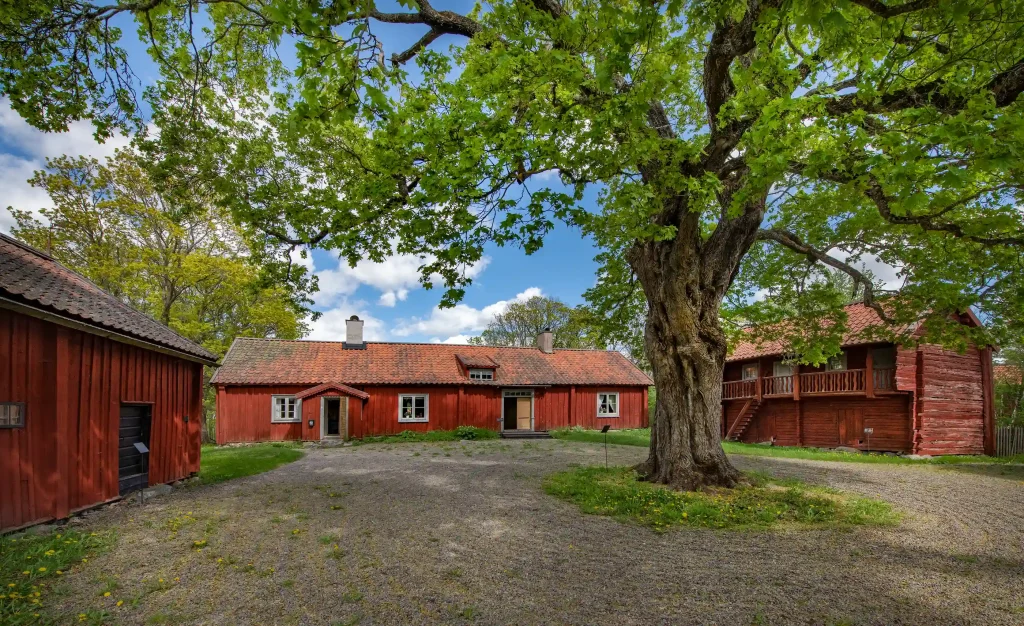 Step inside and explore living in the 1840's
In the main building you can see how the curate lived in the 1840s with the hall, bedroom, kitchen and office. The curate was the rector's assista. Inside the office, you can read his assessments of the people in the district from his annual catechetical examinations.
In the sheds to the left of the dwelling house, the curate kept his "tithes", the tenth of the farm's production that everyone in the village had to provide by law in return for his work in the parish. The stable can house five horses.
When is Härkeberga open?
Take a guided tour during the summer season
You can join a guided tour or visit the main house on weekends during the summer months with free admission. Härkeberga Gille organises various events, including Midsummer celebrations, folk music gatherings, family days, and Christmas markets.
We'll publish more information about opening hours and events for the summer season in 2024 in April.
Explore the estate and the surroundings year-round
The estate and the area around the buildings are open for self-guided visits year-round. In the vicinity of Härkeberga church village, you can find numerous historical sites, including burial grounds, rock carvings, mounds, and stone settings. Nearby, you'll also find the medieval church environment of Litslena, complete with a courthouse and inn.