BRITISH – EVER SO NORDIC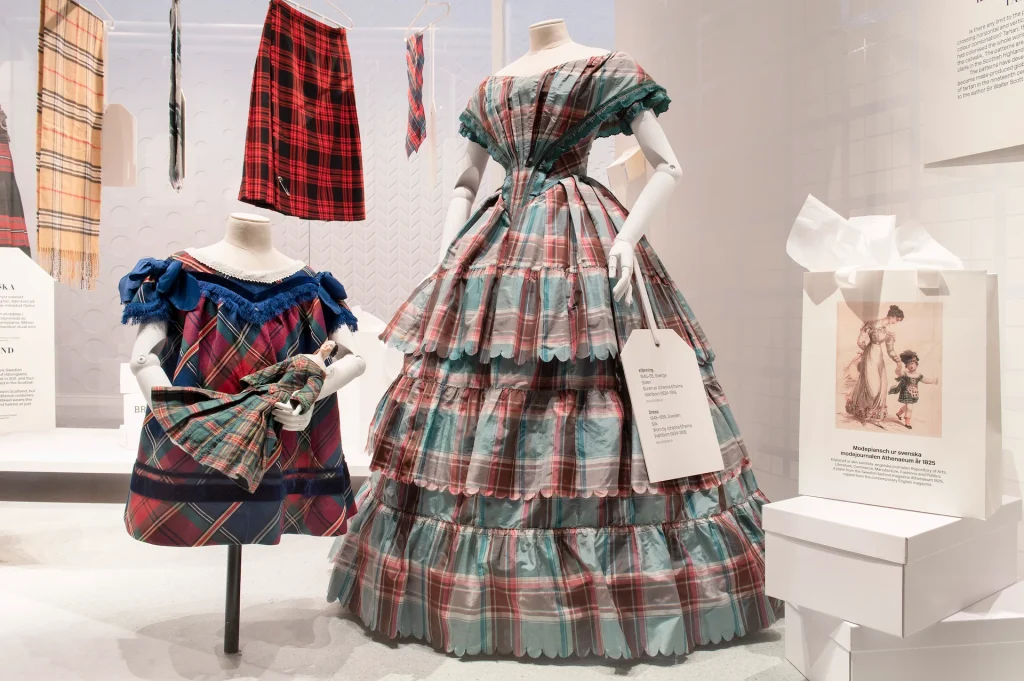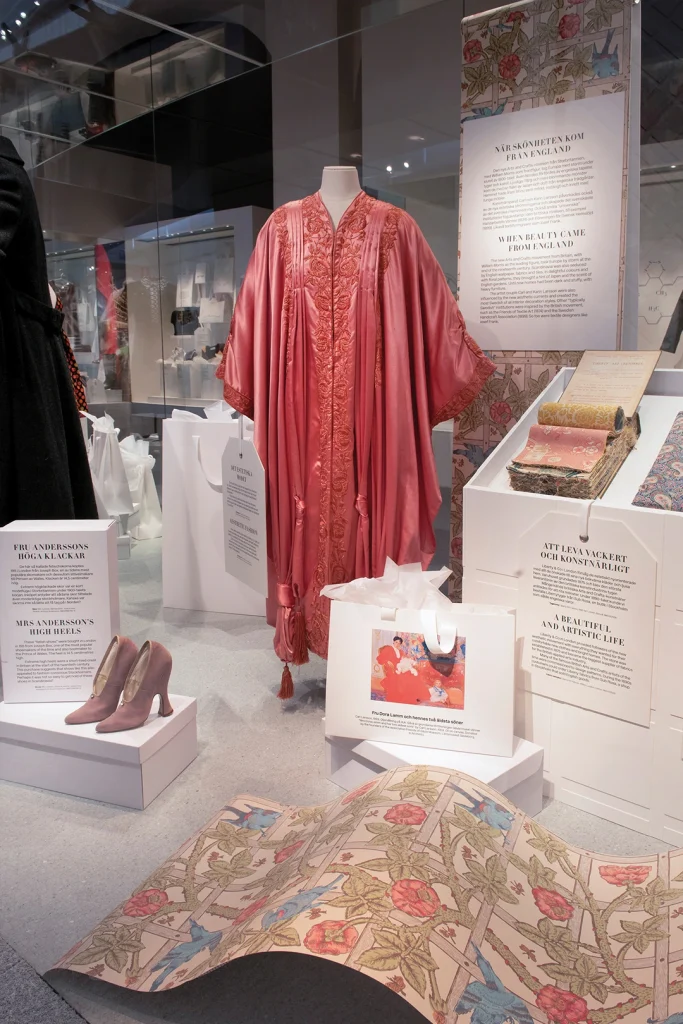 Cardigans, jumpers and trench coats. Tartans and Doc Martens boots. Pyjamas and a cup of tea, a beer after the football match and a stroll in the woods wearing a raincoat and wellingtons. These parts of Nordic everyday life are so common that we might not think about where they come from.
This exhibition is about Nordic fashion, clothes style and lifestyle with influences from Britain. The narrative runs from the Middle Ages to the present day, a story told through fabrics, patterns, clothes and other things that have been shaped into a part of everyday life in Scandinavia. It is British – but Nordic British!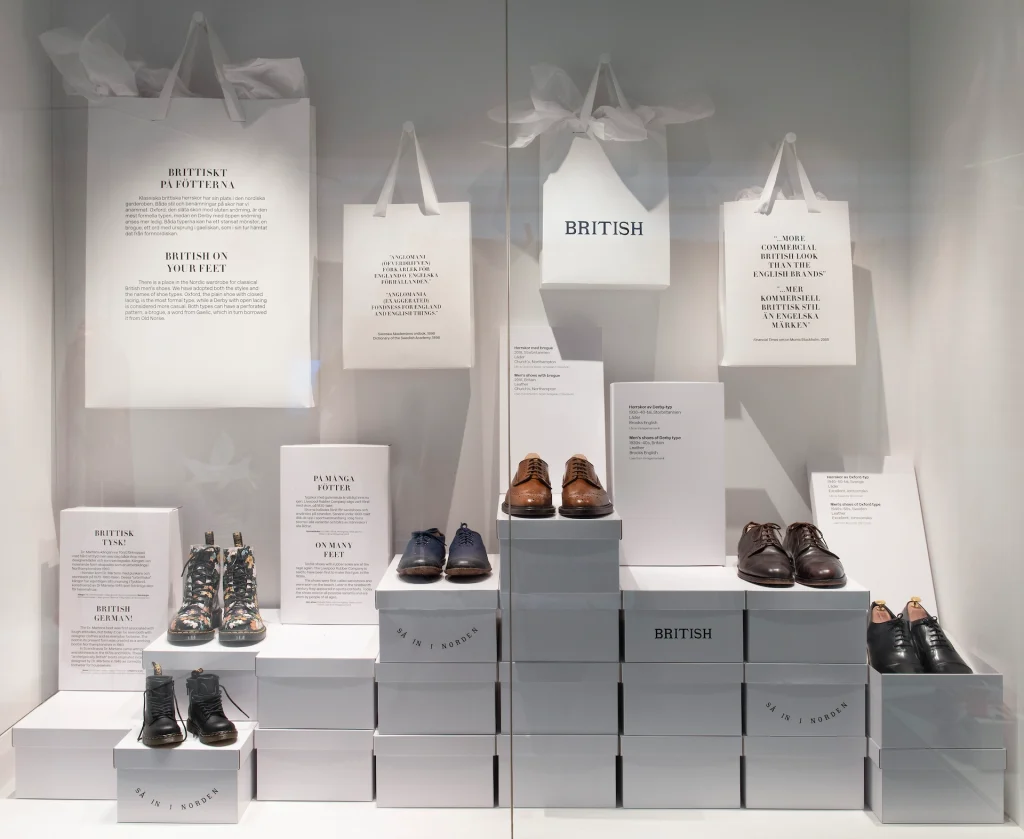 The men's suit, Punk, and the white wedding dress
The exhibition is based on Nordiska museet's collection of dress and fashion, along with a few loans. It shows a broad selection of garments and outfits. It includes luxury products such as embroideries and woollen fabrics, outdoor and sports styles, men's suits, subculture clothes and everyday garments such as jumpers and cardigans.
Contemporary Nordic fashion designers who have been inspired by British styles and fabrics will be found here. Many influential British fashion brands which are worn by Nordic people are also represented, such as Mary Quant, Fred Perry, Mulberry and Burberry. The oldest object in the exhibition is from the 1340s and the youngest comes from an autumn and winter collection for 2018.